Art Toronto MOCA Benefit Edition, Past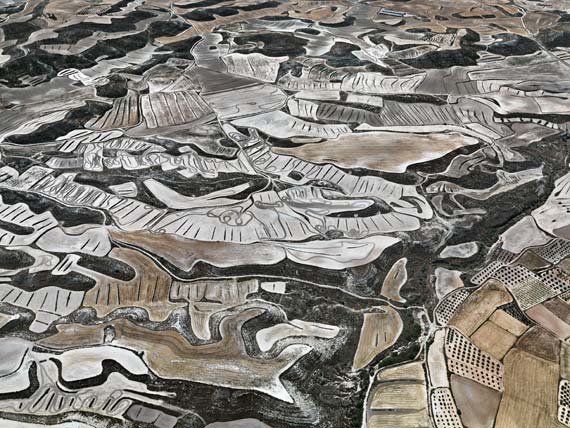 Art Toronto 2011 MOCCA Benefit Edition
Edward Burtynsky: Dryland Farming #13, Monegros County, Aragon, Spain
Art Toronto is delighted to announce that the 2011 commissioned artist, Canadian photographer Edward Burtynsky, will produce a limited edition c-print to benefit the Museum of Contemporary Canadian Art. Burtynsky's artwork, which examines the transformation of nature through industry, will set the aesthetic for the fair's graphics, and be showcased in the 2011 catalogue. This will be the third year Art Toronto and MOCCA have commissioned an artist to produce the Art Toronto MOCCA Benefit Edition, a fundraiser for MOCCA.
Edward Burtynsky
Dryland Farming #13, Monegros County, Aragon, Spain, 2010
chromogenic print
20 x 24 inches
Limited edition of 25
About the Artist
Edward Burtynsky is one of Canada's most respected photographers. His remarkable photographic depictions of global industrial landscapes are included in the collections of over fifty major museums around the world. Edward Burtynsky is represented by: Nicholas Metivier Gallery, Toronto; Paul Kuhn Gallery, Calgary; Art 45, Montreal; Howard Greenberg Gallery, and Bryce Wolkowitz Gallery, New York; Sundaram Tagore Gallery, Hong Kong; Flowers Gallery, London; Galeria Toni Tapies, Barcelona and Galerie Stefan Röpke in Köln. Burtynsky lives and works in Toronto.