Art Toronto MOCA Benefit Edition, Past
ART TORONTO 2016 MOCA BENEFIT EDITIONS
The Museum of Contemporary Art Toronto Canada invited six Toronto artists to photograph our new facility in transition – after the clean-up and before the renovation – in a suspended state. The iconic heritage Tower Automotive Building has never before looked as it does now and will never be seen that way again.
The artists have chosen to depict the building or use it to create their own subjects and narratives while capturing a unique moment in time.
The five artworks were produced in editions of 15 to benefit MOCA and will be available on-site at Art Toronto 2016, October 28-31 at the Metro Toronto Convention Centre.
An exclusive pre-sale opportunity is available to MOCA Members at the Contributing Level and up ($250+).  For more information on the pre-sale or to become a MOCA Member, contact Development Manager Sarah Heim at 416-395-7436 or sheim@museumofcontemporaryart.ca.
Special thanks to Fela Grunwald for generously supporting this project.
List of Works
Lois Andison
golden on sterling, 2016
Hahnemühle photo bright white
Edition of 15
24 x 17 3/8 inches
 $1,600 (unframed*)
Courtesy of the artist and Olga Korper Gallery, Toronto
Lois Andison is a Canadian-born sculpture and installation artist who lives and works in Toronto, Ontario. Her art practice ranges from kinetic sculpture, in which she uses movement to initiate an experience/exchange between the viewer and the work, to video and photography that documents and interprets both motion and time. Andison's sculptural works address the mediated body and the performative, often involving an element of humour. More recently, her conceptual interests in language as a medium, and kinetic type as movement have led to the incorporation of text into her sculptures. Andison has exhibited nationally and internationally, in such cities as Mexico City, Boston, New York, Montréal, Lethbridge, and Buffalo. Her work can be found in both private and corporate collections including the National Gallery of Canada, Bank of Montreal, Royal Bank of Canada and the Donovan Collection. Andison is currently an Associate Professor in the Fine Arts Department of the University of Waterloo. She is represented by Olga Korper Gallery, Toronto, and Art Mûr, Montréal.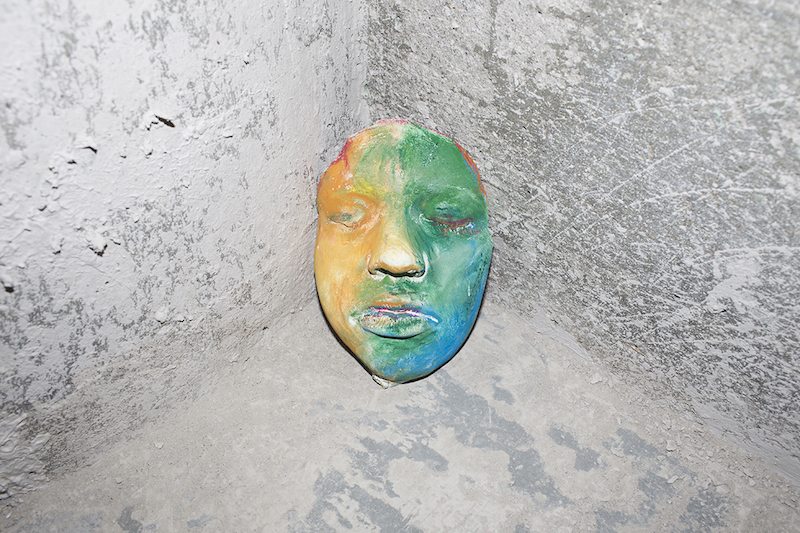 Jeff Bierk & Tau Afryea Lewis
Fourth Floor with Tau, Portrait, September 14, 2016, 2016
C-Print
Edition of 15
20 x 30 inches
$800 (unframed*)
Courtesy of the artists
Jeff Bierk is a self-taught photographer currently living, loving and working in Toronto, Ontario.
Tau Lewis is a 22-year-old self-taught sculptor and mixed media artist. Lewis's sculptures are infused with by-products (recycled material, personal items/ likeness) to construct a political image. Lewis uses materials varied by natural, plant based and synthetic origins to simulate living things, in doing so she creates life-like sculptures that explore the political boundaries of nature, identity and authenticity. Her work is bodily and organic, with an explicit strangeness and subtle morbidity. Thematically, Lewis's work carries strong feminist themes. Lewis explores black beauty, identity politics and African diaspora. Her most recent work interrogates the appropriation of urban black bodies and landscapes.
Tau Lewis is a Jamaican-Canadian artist currently living and working in Toronto, Ontario.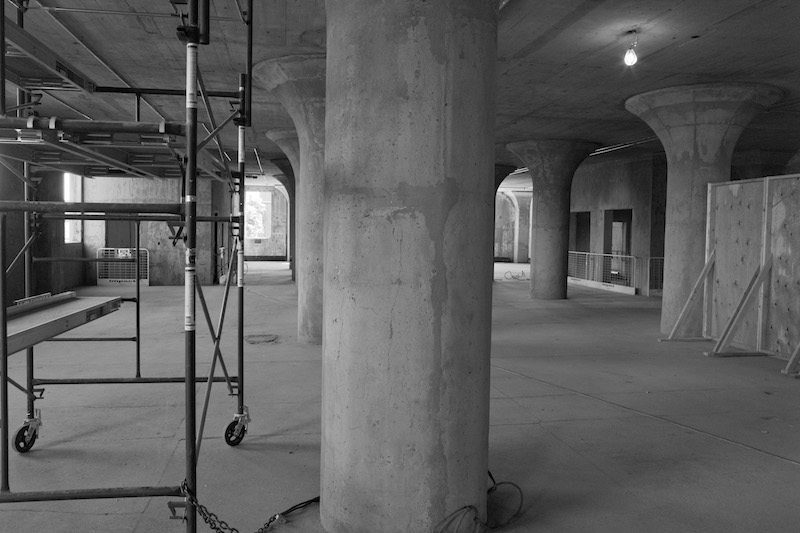 Geoffrey James
The Tower Building, interior, 2016, 2016
Archival pigment print on baryta
Edition of 15
14 x 21 inches
$2,000 (unframed*)
Courtesy of the artist and Stephen Bulger Gallery, Toronto
Toronto-based Geoffrey James was born in Wales in 1942,  read Modern History at Wadham College, Oxford,  and emigrated to Canada in 1966. A self-taught photographer, he is the author or subject of more than a dozen books and monographs. He has had solo shows at the Palazzo Braschi Rome, the San Diego Museum of Contemporary Art, the Americas Society, New York, and the National Gallery of Canada.  He has participated in group shows at Documenta IX, Kassel,  the Frankfurter Kunstverein,  San Franscisco MOMA  and the Museum of Modern Art, NY. Geoffrey James is a Guggenheim Fellow(1989) and recipient of the Governor-General's Prize in Media and Visual Arts (2012).  He is represented by the Stephen Bulger Gallery in Toronto,  Trepanier-Baer in Calgary and Equinox Gallery in Vancouver.  He is currently Toronto's first photo laureate.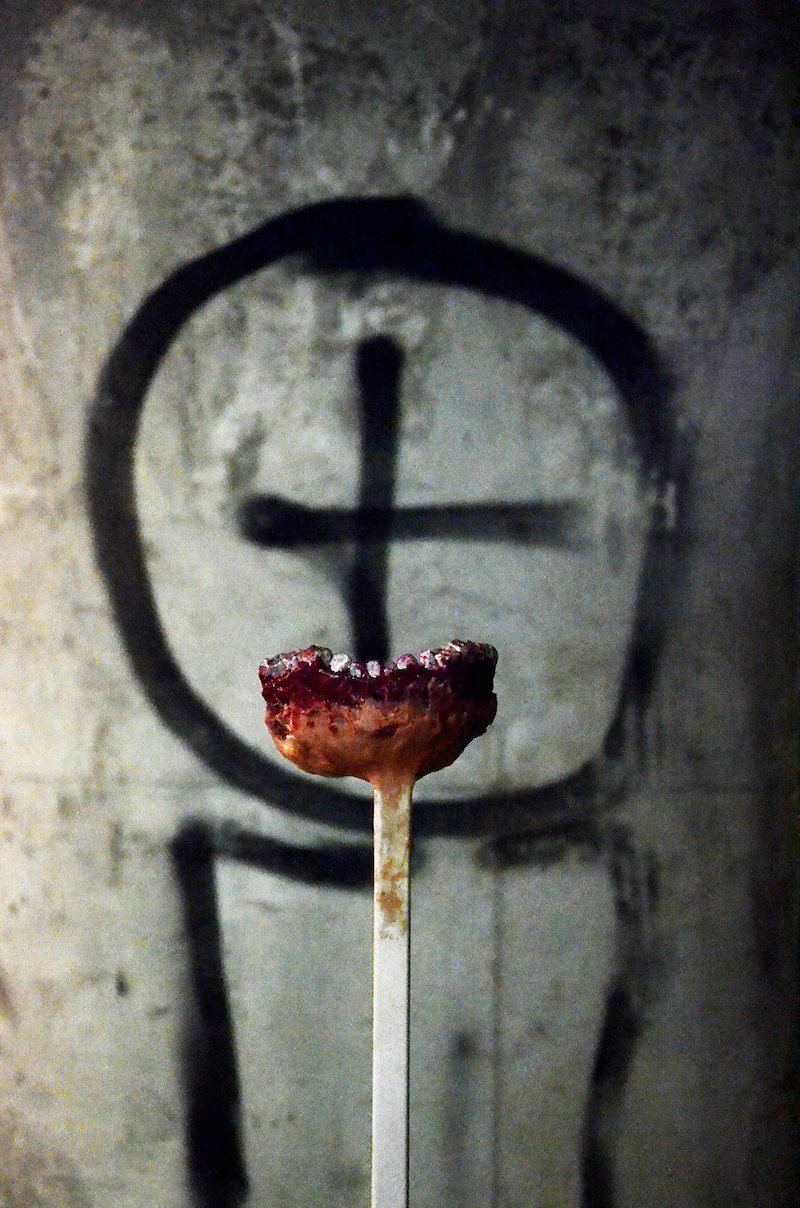 Miyoshi Nagao
Basement, 2016
Digital Photography, Sculpture: clay, special effects makeup
Edition of 15
12 x 8 inches
$600 (unframed*)
Courtesy of the artist
Miyoshi Nagao's  interdisciplinary art practice focuses on exploring themes of personal identity, gender norms, mass media and contemporary society. However, she is also inspired to create works by exploring and questioning my own introspective thoughts as they arise.
Miyoshi is fascinated by both the contemporary art world and the makeup artistry world. She aims to merge the two realms while creating her works. Miyoshi often uses her own body/face as a medium, altering my appearance using a combination of conventional cosmetics and theatre/special effects makeup. She enjoys the tactile quality of creating works using various forms of makeup and has also used it as a medium for painting and sculpture.
As a recent graduate of the University of Toronto Visual Studies program (B.A.), Miyoshi is eager to explore the different facets of the art world as she cultivates and shapes her own practice.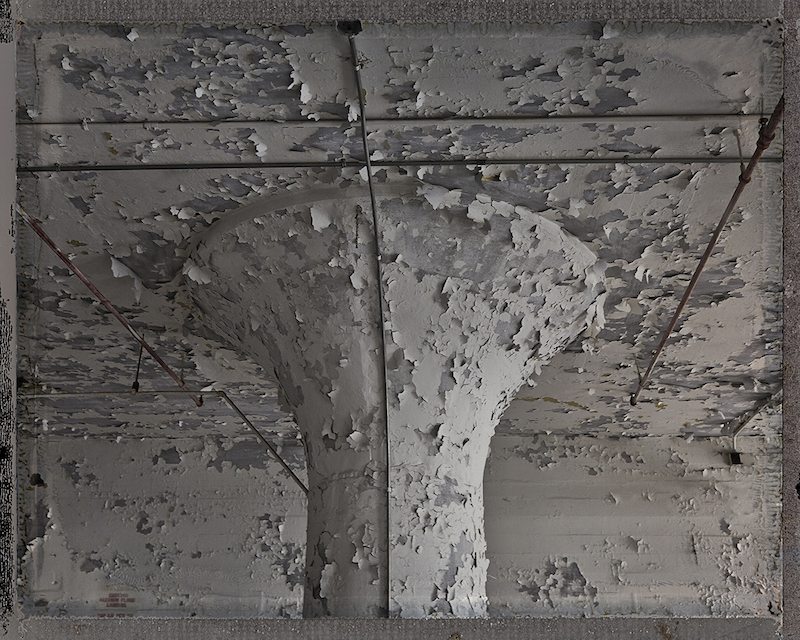 George Whiteside
Pealing Pillar, 2015
Archival pigment print
Edition of 15, 30 x 24 inches
$2,000 (unframed*)
Courtesy of the artist
George Whiteside currently works and resides in Toronto where he has established a successful career as a photographer/artist. Born in Hamilton, Canada. Studied at O.C.A.D. (then OCA) 1976-79. He has always had a strong interest in art, photography, fashion and design. After graduating from OCAD he immediately co-founded YYZ gallery in 1979. Starting in the early eighties he has shot for every major magazine in Canada and several internationally, as well as global ad campaigns, winning many awards along the way. During this time he has continued to exhibit regularly.
Purchase the entire collection for a special price of $5,000. 
*MOCA can arrange to have your print(s) framed.
About the Art Toronto MOCCA Benefit Edition
Since 2009, Art Toronto and the Museum of Contemporary Art Toronto Canada have collaborated on the commission of a benefit edition by a Canadian artist. Each year the limited edition work is made available for sale exclusively at Art Toronto, and has included both emerging and established artists. All proceeds from the sale of the works support programming initiatives at MOCA.  More about previous Art Toronto MOCA Benefit Editions.
Art Toronto
October 28 – October 31, 2016
Opening Night Preview: October 27, 2016
Metro Toronto Convention Centre, Toronto
MOCA will be situated at Booth #B3
Art Toronto, Canada's international fair for modern and contemporary art, returns this fall from October 28-31. Now in its 17th year, Art Toronto will exhibit important artwork from an impressive lineup of Canadian and international galleries alongside a roster of cultural partners, art publications and projects. The 2016 fair takes place at the Metro Toronto Convention Centre between October 28-31, 2016. Tickets are available at ArtToronto.ca.