Recommended Age: All Ages
This activity is inspired by Vvzela Kook's work, Columbus of Horticulture, available to watch on MOCA's Shift Key platform until August 31. Click here to watch. 
In her film Columbus of Horticulture, Vvzela Kook explores the history of plant discovery and collection during European exploration and colonization. In the colourful animation, we see an island covered in different types of plants. Then, suddenly, hundreds of human-like figures appear and begin cutting down the plants they discover. Kook's choice of colour palette represents the way in which colonizers used plants and gardens to soften their image of violence. The surreal colours and shapes also transport us to a neon, dream-like environment.
Create your own drawing using surreal colours:
In this activity inspired by Vvzela Kook's work, consider the plants that grow in your neighborhood and think about where they came from. Then, draw some plants near you and experiment with colour to create a surreal scene. 
Step 1:
Take a walk outside in an area near you that has lots of plant life, such as a park, garden, or even just along your street. Observe the different plants, flowers, and trees growing nearby. Try to identify some of them if you can.
Think about where these plants might have come from – are any of them tropical plants? Were they imported here, or do they grow naturally in this area? Which plants are your favourites and why?
Step 2:
Choose an area of your garden or street with some interesting plants. Sketch what you see!  You can keep the drawing rough for now, and add in some detail later when you are back home. 
Alternately, if you are in an area without much plant life, feel free to imagine a landscape or garden full of plants.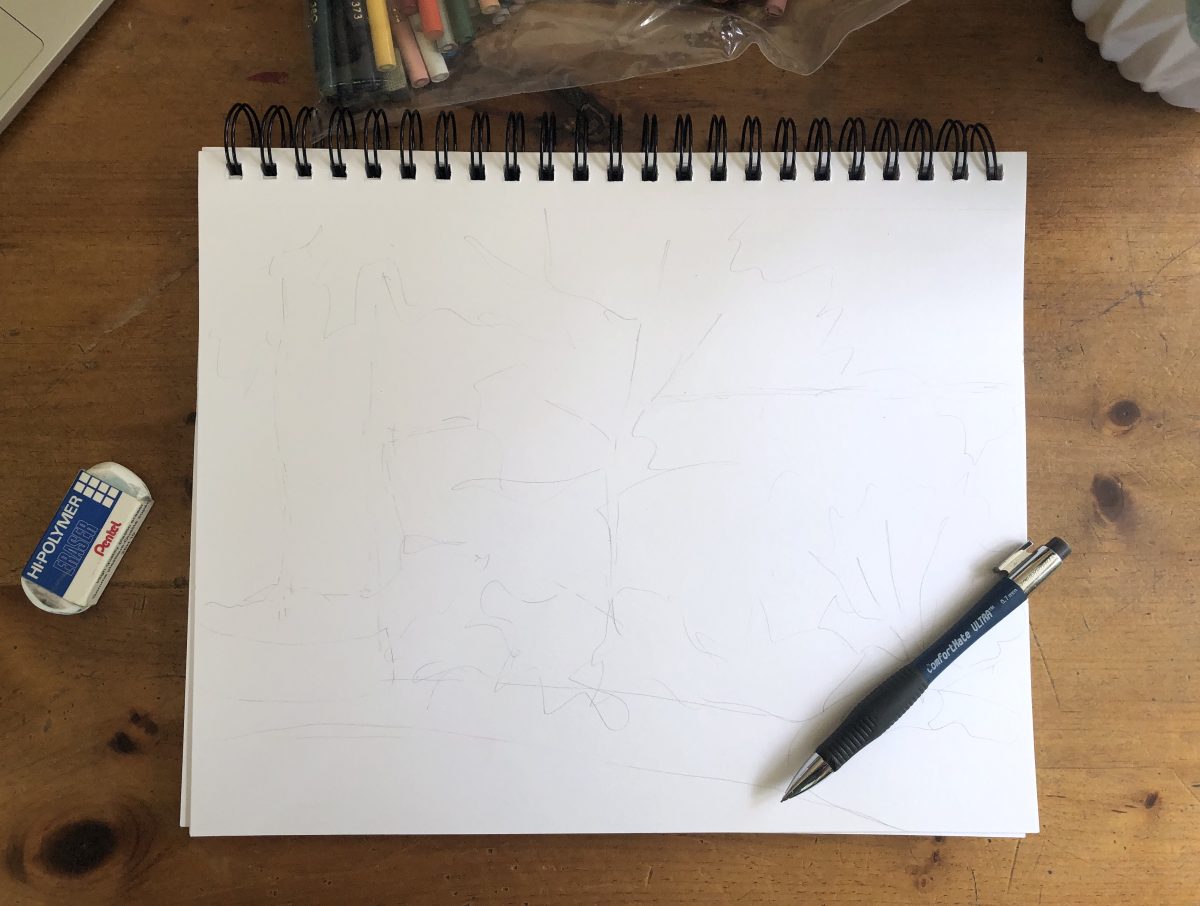 Step 3:
Add colour to your drawing…but with a surreal twist! In art, "surreal" often means visuals that are dream-like or unnatural, sometimes resulting in fantastic or strange scenes.  
Try using colours that you wouldn't see naturally. For example, use bright pink to colour in a tree trunk, or yellow for the sky. It might feel odd at first to use colours that don't match what you see in nature, but try to experiment with the brightest, boldest colours you can find. The idea is to create a scene that looks familiar, but is made more dream or fantasy-like by using surreal colours.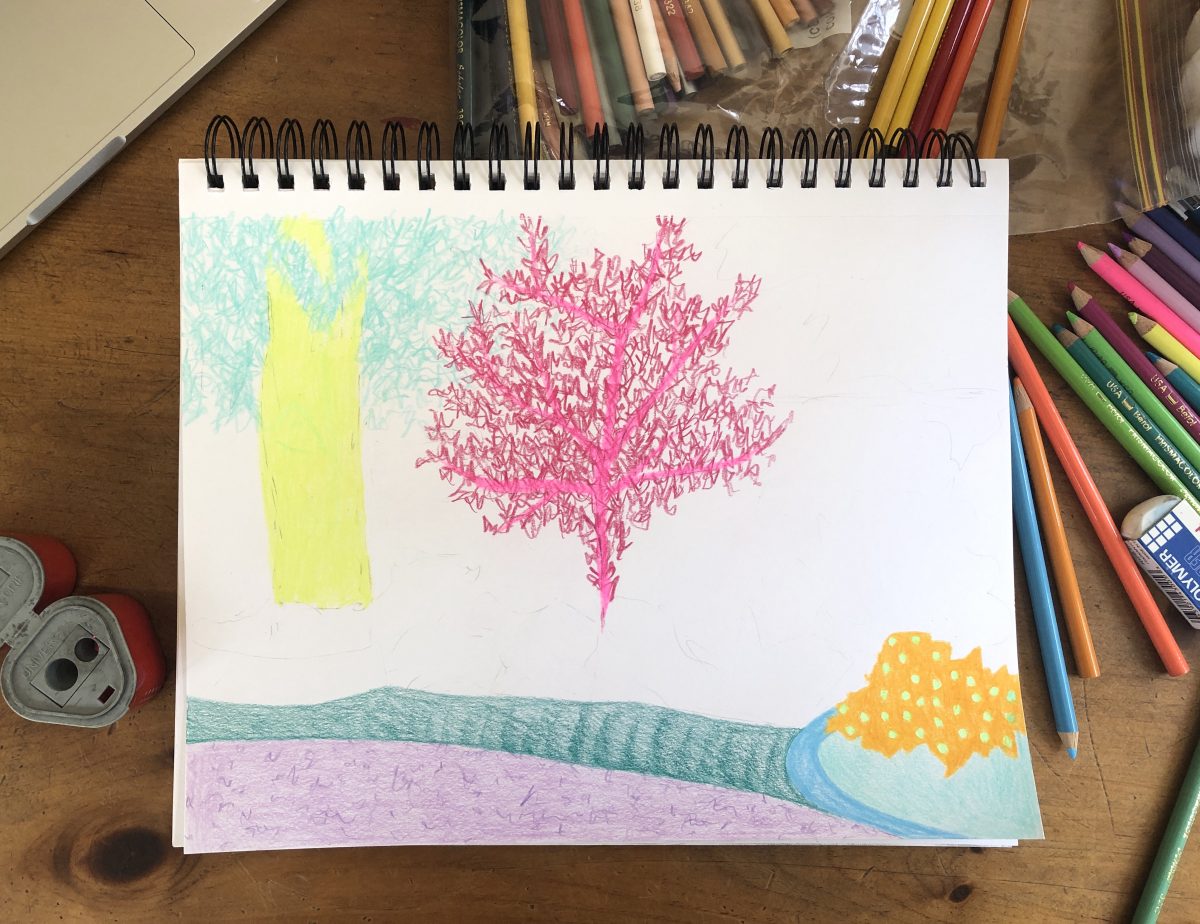 The finished drawing: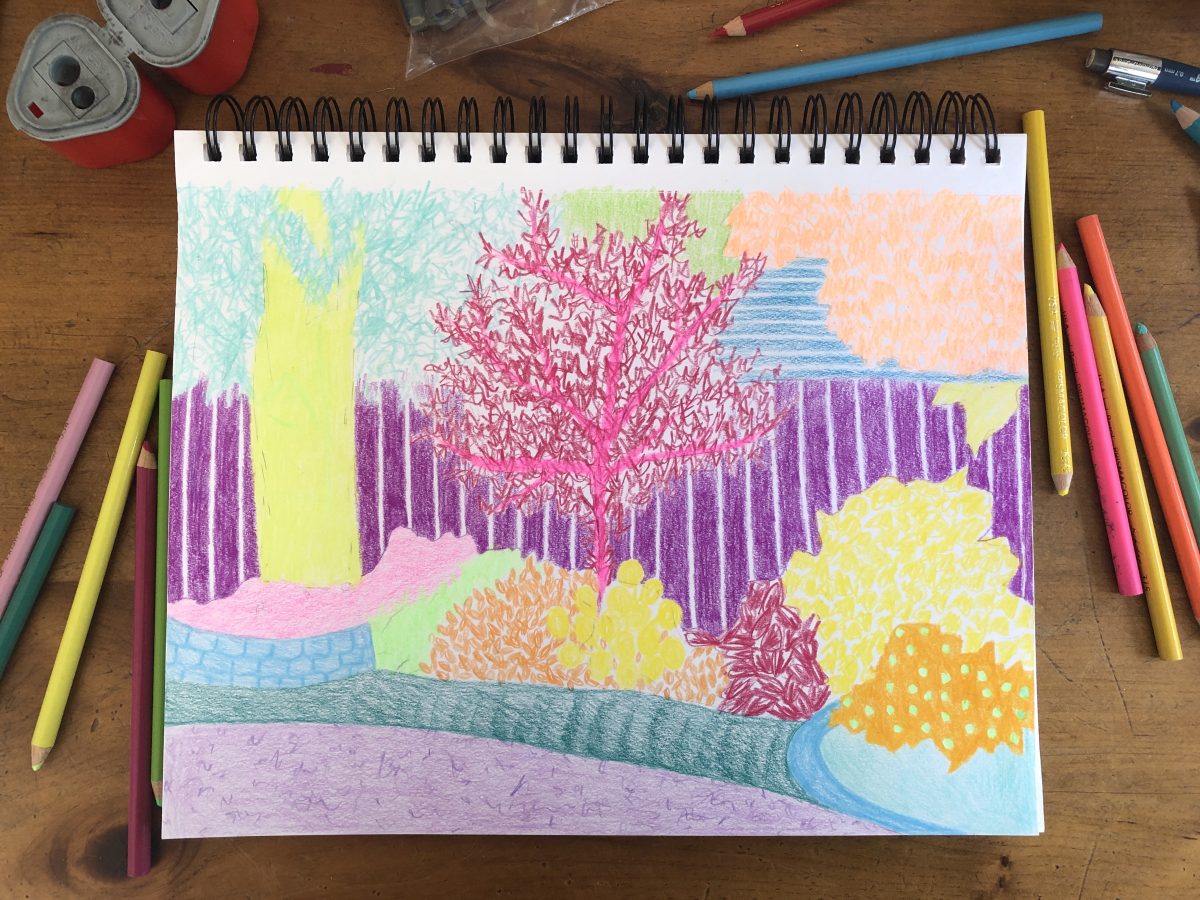 Share your work on social media and don't forget to tag us @mocatoronto!
By: Alexandra Brickman, Learning Coordinator at MOCA Toronto